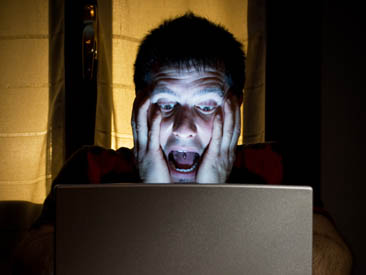 Ever wondered how car insurance companies come up with your policy quote? Multiple factors go into generating that number-your age, driving history, car, where you live, etc. Basically, anything that increases the insurance company's risk of payout will likely increase your costs. Some of these factors, unfortunately, are out of your control. But you may be able to save money by comparing types of car insurance and various options. So, let's have a little car insurance compare session and take a look at some of the most common factors that affect rates.
The first and most important factor that affects your car insurance costs is the type of policy you select. There are four different types of policies available: Compulsory Third Party, Third Party Property, Third Party Property Fire and Theft, and Comprehensive.
Compulsory third party insurance, also known as CTP or greenslip, is required to register a vehicle. CTP covers bodily injury to other parties involved in an accident in which you're at fault, should a claim be made against you. Your CTP cover does not cover damage to your or other vehicles or property. You also won't be covered in the event of a theft.
Third Party Property insurance covers damage to other people's vehicles and property involved in an accident in which you're at fault. In most cases it does not cover damage to your own vehicle although some companies do provide a limited amount of cover for your vehicle if the vehicle's driver is at fault and uninsured.
The Third Party Property Fire and Theft rung of the insurance ladder is when protection starts to kick in for the policy holder's vehicle. This policy covers you if your car is stolen or damaged in a fire. This level of cover includes third party property cover.
At the top rung of the ladder is Comprehensive car insurance. Comprehensive insurance protects you in many different circumstances, and is the most common type of non compulsory insurance carried by Australian motorists. This type of policy covers accidents, theft, fire and weather-related losses such as storm and flood damage. It also covers third party property damage. Comprehensive insurance offers you the most cover, so you can expect to pay more for this type of policy compared to the other non compulsory types.
Comprehensive insurance plans offer a wide variety of options for additional cover. Among the more common add-ons are reduced windscreen excess, hire car, rating protection and roadside assistance. Each of these optional cover plans will likely increase your premiums, so consider which ones you really need.
Reduced Windscreen excess offers you cover for repair or replacement of a damaged windscreen with a reduced excess.
Hire car covers the cost of a rental vehicle, up to a certain amount of time, should your car be damaged in an accident. Before adding this cover, consider whether you'd have access to another car or mode of transportation should you lose use of your primary vehicle.
Rating protection , or claim-free discount protection, preserves your rating even if you make a claim for an at-fault accident. Some insurers offer rating one protection for life if you meet certain requirements. There are typically many stipulations surrounding this type of cover, and carrying it doesn't necessarily mean your premium won't be affected in the event of an accident.
Roadside assistance , or breakdown cover, provides assistance if you get a flat tyre or battery, run out of fuel, lock your keys in the car or experience any kind of mechanical problem. It may also cover towing.
OK, so you've picked your policy type and cover options. Now let's compare car insurance variables that could save you money.
First up is the Market Value vs. Agreed Value. When you take out a Comprehensive or Third Party Property Fire and Theft insurance policy, you'll need to select one of these valuation options, which will play a role in calculating your premium. No matter which method is selected, the value is the maximum amount an insurance company will pay out on a claim.
Market value means the insurer will determine the current market value of your vehicle at the time of loss based on industry guides and your vehicles age and condition.
Agreed value means you and the insurance company will agree to a specific value when the policy is taken out.
The second variable worth a look is your excess. The excess is the amount you must pay before your insurance kicks in. Say you're in an accident and the damage totals $2,000. If your excess is $500, the insurance company will cover $1,500 of the bill (as long as the repair cost is less than the market/agreed value). Most insurers offer several excess options. Generally, the lower the excess, the higher your premium will be. The higher the excess, the lower your premium will be. You may want to consider how much you could afford to pay out-of-pocket before selecting your excess.
A third variable that might offer you savings is annual vs. monthly payment.
The options detailed above are by no means exhaustive. You might also be able to find savings through discounts such as nominated/preferred driver only, online purchase, advanced driver training and multiple policy bundling.
When it comes to car insurance, compare the different providers, because quotes will often vary. The best way to save money is to be a savvy consumer (and a safe driver!). Exploring policy types, additional cover options and other variables can result in savings, but make sure you read and understand the product disclosure statement (PDS) provided by the insurer. This document provides the details of your cover, as well as any terms and restrictions. Ultimately, remember that car insurance isn't just a requirement; it's peace of mind.